Choice Learning Inc. has over a decade of experience implementing electronic medical record system solutions within colleges. We have a unique and complete solution that provides you with forward thinking teaching materials that partner with modern technology to satisfy the instructor's need for learning materials and the student's need for hands-on learning. Our web-based solution eliminates the need to host the software internally and moves the burden off the college IT department to our support desk.
Choice Learning Inc. classroom solution can be customized to meet your college classroom requirements.
Using a leading edge software, the certified medical system (CMS) is a suite of medical software modules that provides computer-based medical records for physicians as well as administrative modules for billing and patient scheduling.
A global solution.  An EMR simulation for Canada and the U.S.
We have developed a classroom solution that exceeds the Office Administration – Health Services Program mandate.
The only customizable and markable solution on the market!
Access to the most popular EMR/CMS in Canada and U.S.
Patient lists for each student specific to your demographic area
Student resource centre
Instructor resource centre
EMR, task-driven workbook that ties into the patient lists
Test results for each patient on the list
Unlimited training for your instructors
Unlimited technical support for students
Test bank
Instructional documents and videos
Founder, Choice Learning Inc.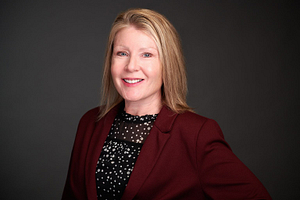 I was teaching in the Office Administration Health Services program when a huge family health team EMR implementation happened in 2008. One of the first locations to launch was Barrie, my city at the time. I needed to know more. My students needed to graduate with this information.
I contacted the EMR vendor for facts to share in the classroom and then they offered me a position as an implementation analyst. I accepted and I left teaching for two years to work for Clinicare Corporation. 
By 2009 I was bringing what I learned in the industry back into the classroom, finding ways for student's EMR entries to be accurately assessed. This founded the "the EMR accelerator".
Health Office
Personal Support Worker
Nursing
Naturopathic Medicine
Speech Language Pathology
Midwifery
Physiotherapy
Massage Therapy
Other programs: We encourage you to inquire to see if our solution fits your needs. 
Building Inspiring Solutions
Creating custom solutions for your classroom.